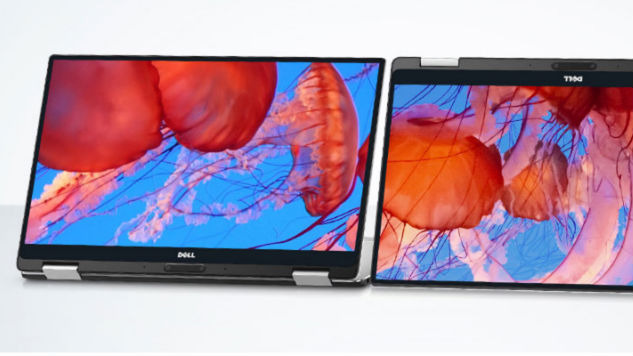 Whether you're looking to purchase a new laptop for work or for pleasure, 2017 promises great machines with plenty of power and stamina all wrapped in attractive cases. Rather than push out crazy features that consumers may not want, we're starting to see more restraint from PC manufacturers as they focus on design and hardware that matters to end users.
The result of paying attention to customer needs is that we're getting attractive, powerful devices at affordable price points. By leveraging user feedback, for example, HP was able to make the right compromises in delivering the late 2016 Spectre x360 13-inch, integrating longer battery life, a better quad-speaker design and an affordable price tag. And Lenovo, which made headlines just two years ago for its preinstalled bloatware that was infected with spyware, promises to start shipping select new ThinkPad models this year free of any preinstalled software. This will result in a cleaner system that's faster and free of lags.
Here are five of the top computing trends that are emerging from a more thoughtful, attention-focused PC industry:
1. Power to the Processor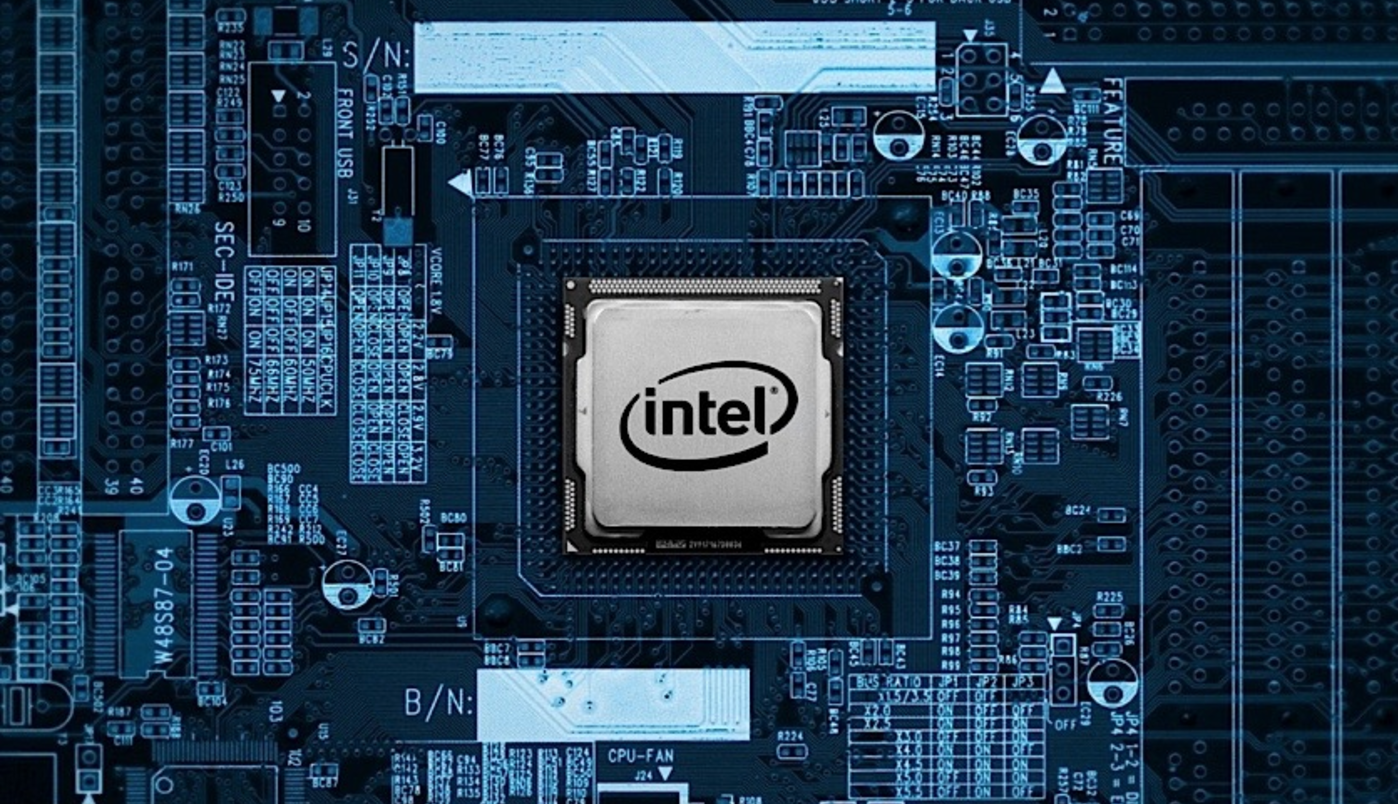 Intel's Kaby Lake processor only promises to offer a marginal boost in processing performance compared to last year's Skylake models, but the company's 7th generation chipset will be worth it if you're coming from a machine that's at least three years old. Better processing performance, a jump in integrated graphics capabilities and longer battery life all promise to keep you productive, entertained and multitasking for hours before worrying about finding the nearest power outlet to recharge.
Heavy gamers and number-crunchers working in large spreadsheets and databases will likely want the power of discrete graphics, but Intel claims that Kaby Lake's integrated HD Graphics will allow home users to play their favorite games in HD with fluid graphics. In addition to better processing and graphics performance, mobile computing users will appreciate the power efficiency of Kaby Lake's architecture, which will deliver longer battery life.
2. Design Details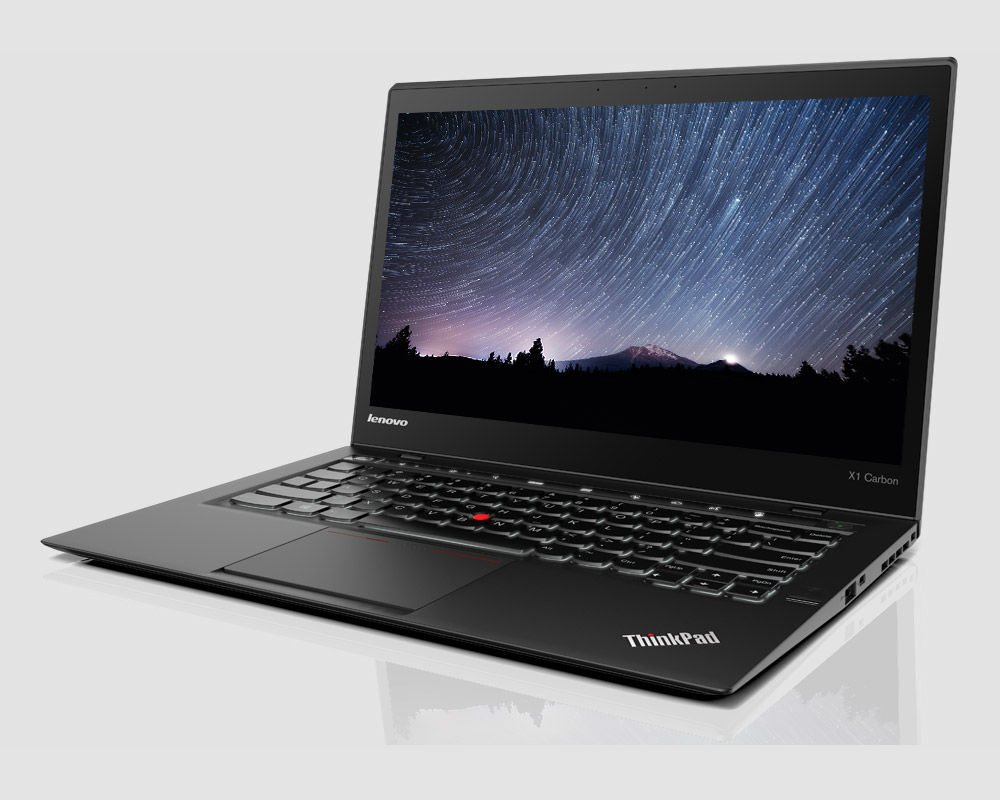 Design will play a big role in 2017 as all the leading laptop manufacturers look to slim their notebook offerings. We saw Apple not only trim the thickness of its MacBook Pro late last year, but the company also shaved off some of the chunky bezels on the system, creating a machine that's more compact.
On the PC front, Dell has been doing this for years with its XPS 13 notebook, and more recently we're seeing slimmed down, nearly bezel-free displays come out from rivals HP and Lenovo on convertibles like the Yoga 920 and the Spectre x360.
This year, this slimmed down design trend will extend from consumer notebooks into business laptops. Lenovo showed off a new ThinkPad X1 Carbon at CES that's thinner and comes with smaller footprint, essentially allowing the 14-inch notebook to occupy the space of a 13-inch system.
With more power efficient processors at its core, notebook manufacturers will either shave off the extra space on laptop designs—allowing for a smaller notebook with the same size display as last year's model—or use the same footprint to increase the screen size.
3. Thunderbolt 3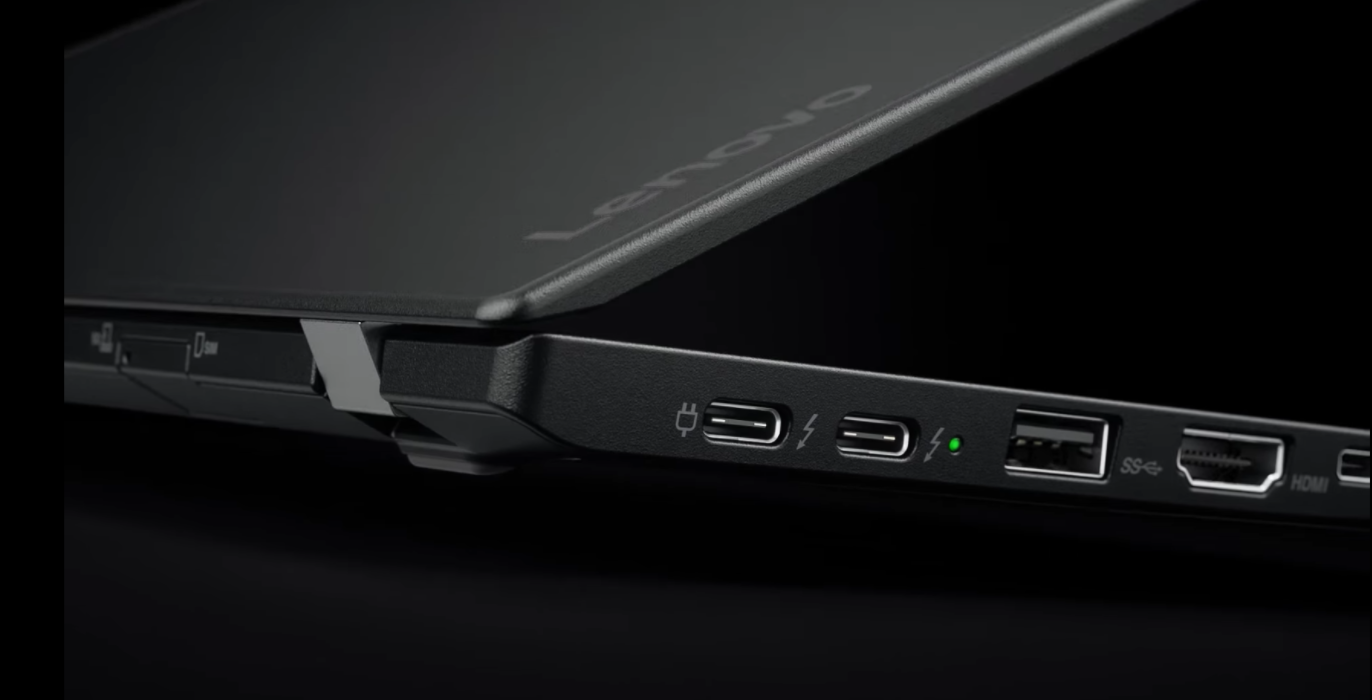 USB Type-C was so 2016. 2017 will be the era of Thunderbolt 3. Thankfully, or rather confusingly, both connectivity standard uses the same reversible port, and the difference is that Thunderbolt 3 ports are designated with a small lightning bolt symbol.
Thunderbolt 3 promises faster data transfer speeds—up to 40 Gbps—more bandwidth and support for power delivery for laptops. The protocol can push up to 100 watts of power for charging a notebook. For video, you can connect up to two 4K UHD displays with a single cable.
With Thunderbolt 3 support on board, docking stations will become even more robust and powerful, giving you desktop-like access to ports and peripherals once the dock is connected to your mobile device. One use for Thunderbolt 3 is that you can add a graphics box, allowing mobile users to have workstation-like power when at their desks.
4. Diversity-Driven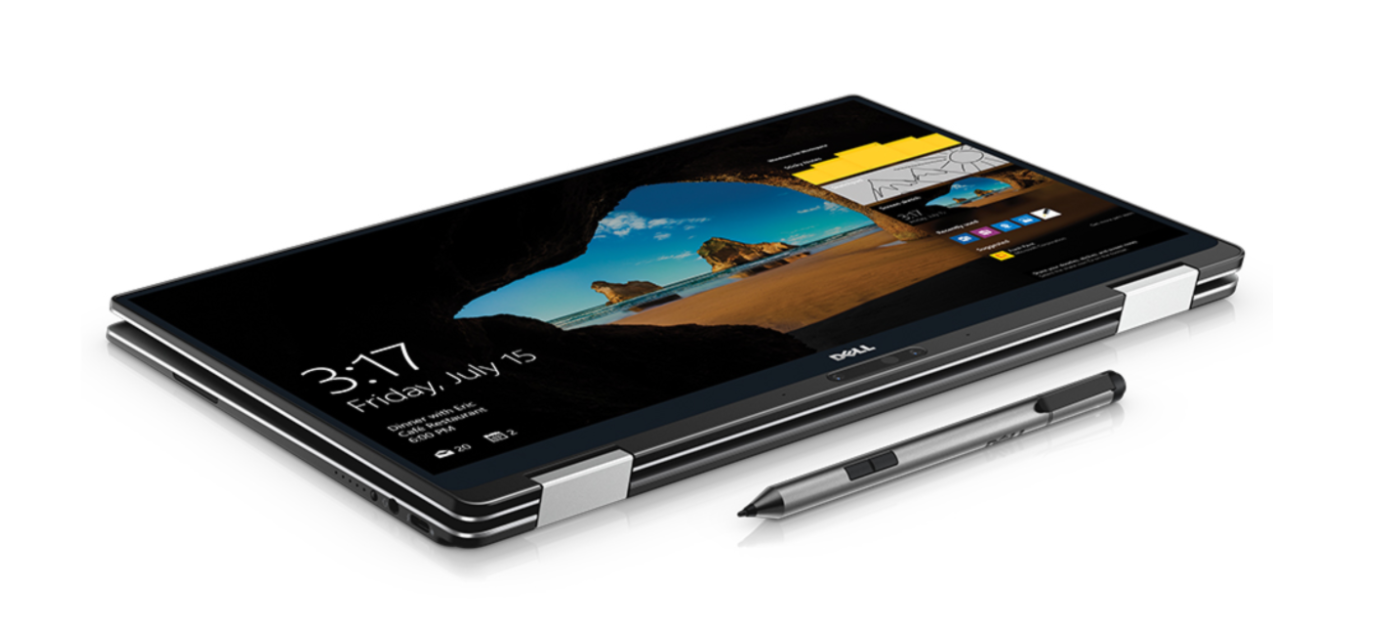 Whether you're looking for a convertible or a more traditional notebook, the Windows ecosystem promises to give you plenty of options in terms of form factor and design. At CES, we saw Dell embrace the 2-in-1 convertible design with a new Dell XPS 13 2-in-1, a hybrid notebook with a 360-degree hinge that allows the laptop to convert between laptop and tablet modes. The 2-in-1 model uses an even more power efficient Intel Core M processor from the Kaby Lake family, rather than the mainstream Core i series CPU on the original notebook, to keep things slim and light.
Buy beyond the 2-in-1 design, there were a few interesting models that debuted at CES, and we can expect even more design diversity to come. Intel's new Compute Card promises to bring smarts to your TV, appliances and business products using a modular concept. Essentially, if your smart TV begins slowing down at home after a few years because the processor can't keep up, you can swap in a new Compute Card module, allowing you to retain the display, but get upgraded guts. It's a modular take on the Compute Stick, which we reviewed last year, from Intel, and it gives Intel an entry into the growing Internet of Things market.
In the modular computing space, Lenovo was a big proponent last year, and the trend appears to continue into 2017. The ThinkPad X1 Tablet gets a refresh this year with Kaby Lake, and the modular keyboard, projector, 3D scanning camera and battery packs all make a return. In the phone space, Lenovo subsidiary Motorola made a big splash last year with the Moto Z and the Moto Mods, which we'll likely see refreshed at some point this year.
We also saw a gaming beast of a laptop from Acer. Dubbed the Predator 21x, this 20-pound laptop requires two power supplies to drive its dual Nvidia GeForce GTX 1080 graphics. There's a massive 21-inch curved display, and the system is VR-ready. Razer introduced a concept notebook, called Project Valerie, that will give you three fold out displays, each 17 inches large! That's three 4K displays on a 17-inch notebook—ideal for multitasking and gaming on the go. Without a release date in sight, Project Valerie became too tempting for some, and Razer unfortunately announced that its concept devices were stolen from the show floor at CES.
And if you thought tiny netbooks were dead with the rise of Ultrabooks, think again. Hong Kong PC-maker GPD just announced a 7-inch GPD Pocket laptop, which is powered by an Intel x7 processor. As its name implies, the netbook can slip inside your pocket, so no manbag is needed for this device.
5. Cut the Cords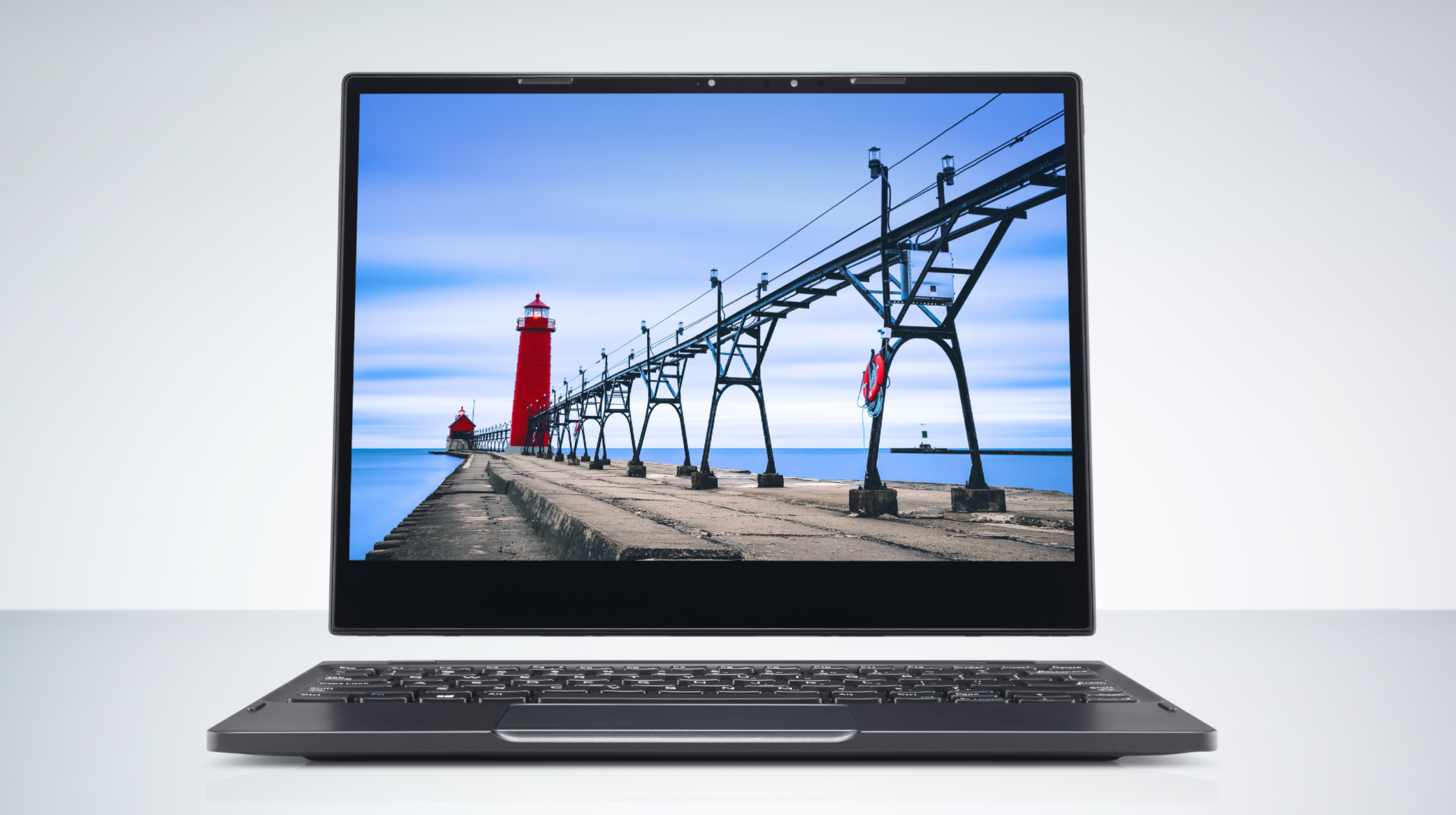 After years of talk and tease, wirelessly charging your computer is finally a reality in 2017. With its new Latitude 7285, Dell brought the power of wireless Qi charging to its tablet. Simply place the tablet onto Dell's new optional wireless charging pad accessory, and your slate will begin to replenish juice without any cords.
Dell promises wireless charging support will roll out to additional PC models in the future, and it's unclear if other manufacturers will follow Dell's lead.
The only drawback with the implementation is that it still requires a charging pad—like the ones used on select phone models, like Samsung's Galaxy S7 Edge—and it's not the future forward technology concept we've seen in the past that uses wireless frequencies to recharge your laptop. In the past, we've heard of concepts that use invisible wireless waves—like the frequencies used for Wi-Fi—to recharge your devices anywhere in the room. That's a far more convenient option, as you don't need to place your device on a mat or pad.
Still, Dell's embrace of wireless charging is far more elegant than having to fumble with a power cable, even if it's the reversible cable over USB Type-C.